OK, so the entire thing took about 20 minutes to build! Of course, as I suspected, hubby wouldn't let me play with sharp objects. While he was cutting, I removed the filter, gathered some marbles for the sides & then realized I forgot to take pictures of the material before we started. Oops. I didn't remember till he had already cut the mesh, egg crate & had started with the zip ties.
Hubby measured & cut the egg crate as close to the inner dimension of the tank as possible. Then he cut the plastic mesh to the same measurements, cutting a hole in both for the heater. He did not cut a hole for the filter right now because I have a new one on the way that sits on the bottom. Until it gets here, I won't be using my new divider.
I got suction cups with hooks on them from Walmart. Egg crate from Home Depot & the plastic mesh from Hobby Lobby. I ended up having to go to all 3 places, lol.
We decided to use tiny zip ties to hang the 4 suction cups on instead of fishing line due to it not being necessary for it to be suspended because of the tight fit hubby made. They're really not even needed but we put them on anyway.
I lined the short sides with marbles to prevent any of my smaller guppies or Endlers from getting through to the bottom & to help prevent any of the larger fry from getting through and possibly being eaten by one of the mama guppies, platies or mollies.
The little fry can still get through to the top, but there's nothing I can do about it. At least there's hundreds of tiny escape routes for them! Not to say that there won't be a few snacks along the way, but overall it's functional & that's all I needed.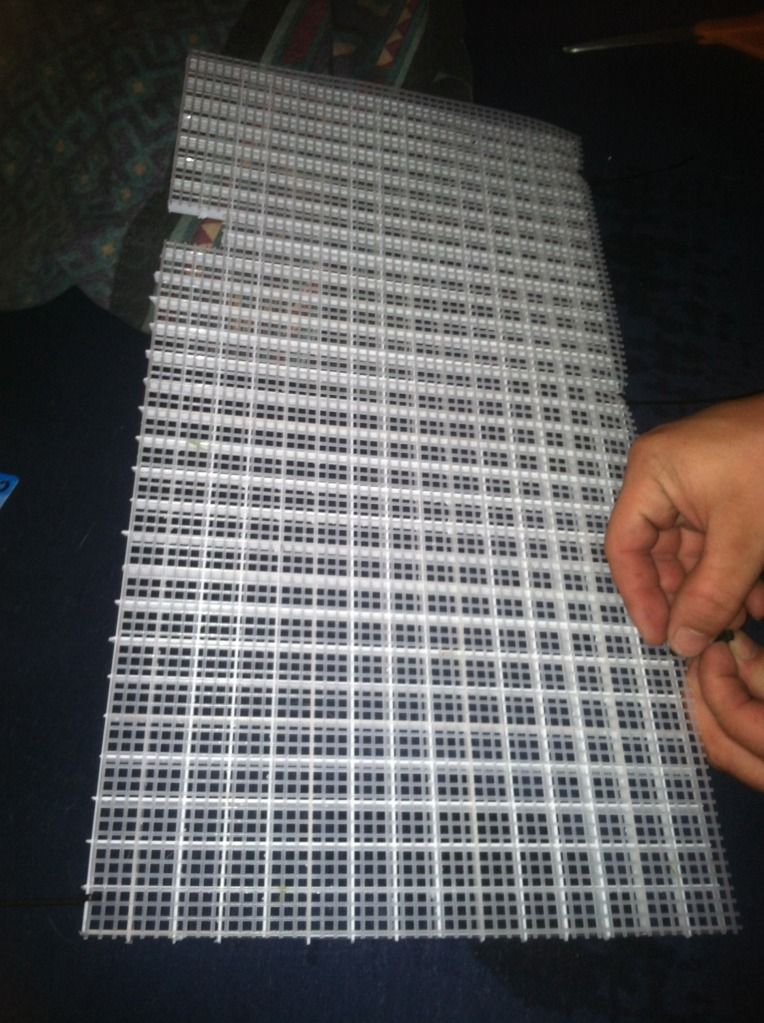 Hubby tying the plastic mesh to the egg crate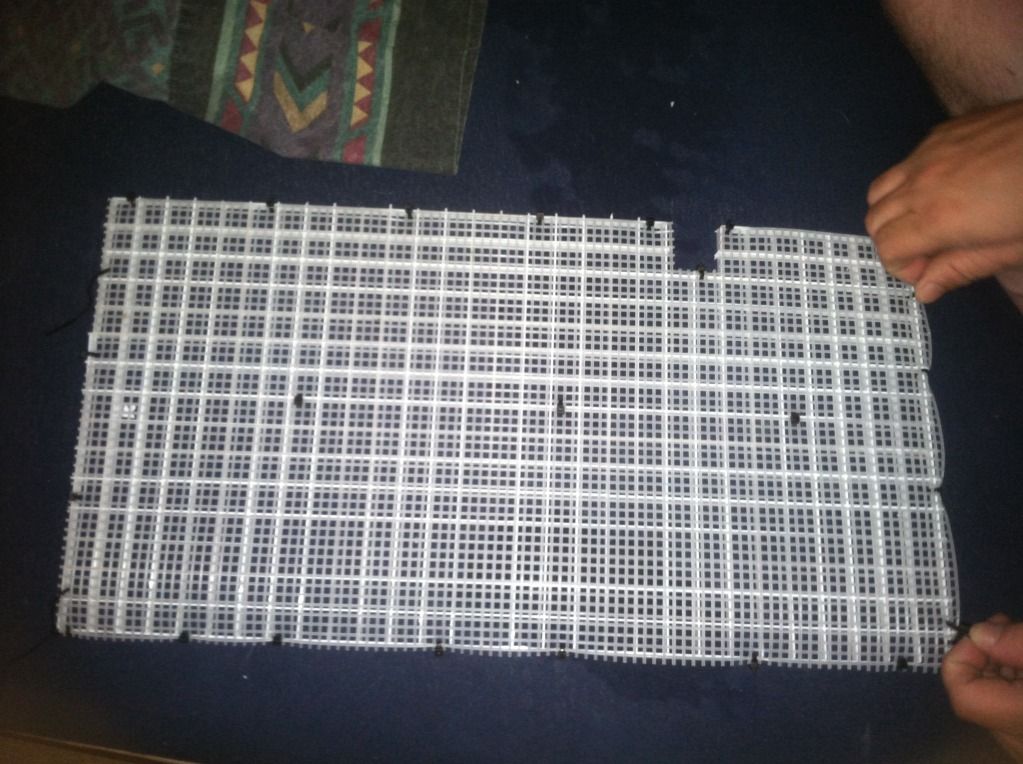 Hubby tying the tiny loops on for the suction cups
He clipped off all of the little burrs on the sides, as well.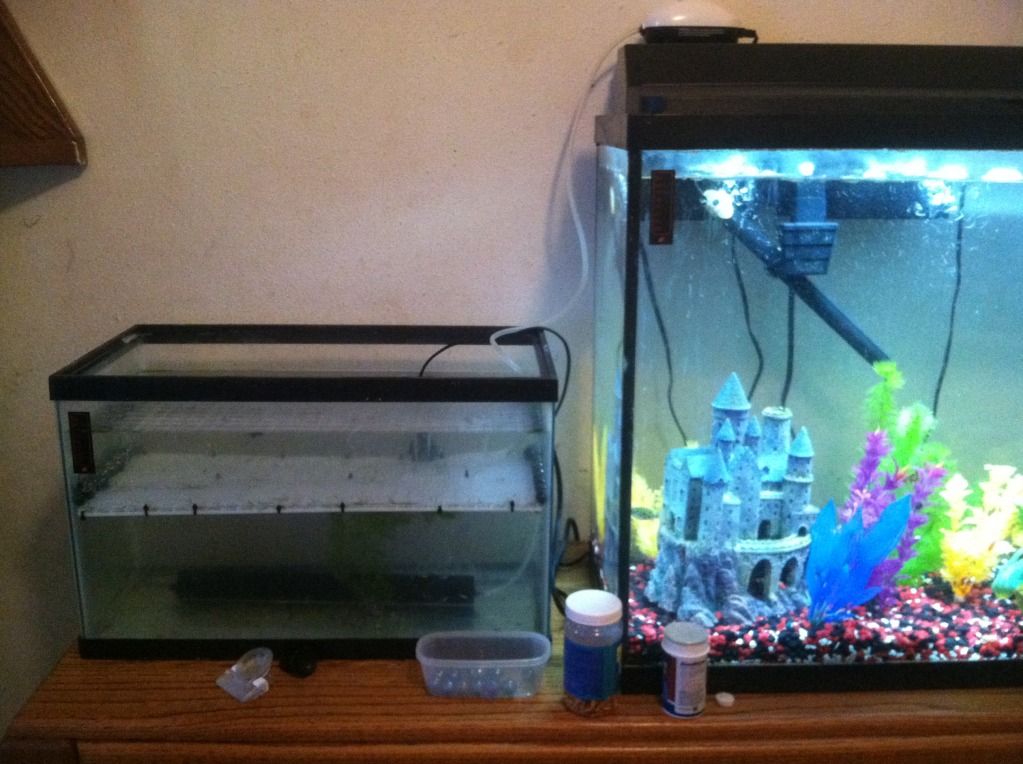 View from the front. Yes, I know it's a little crooked but I wasn't trying to be geometrically perfect for the picture.
View from the top